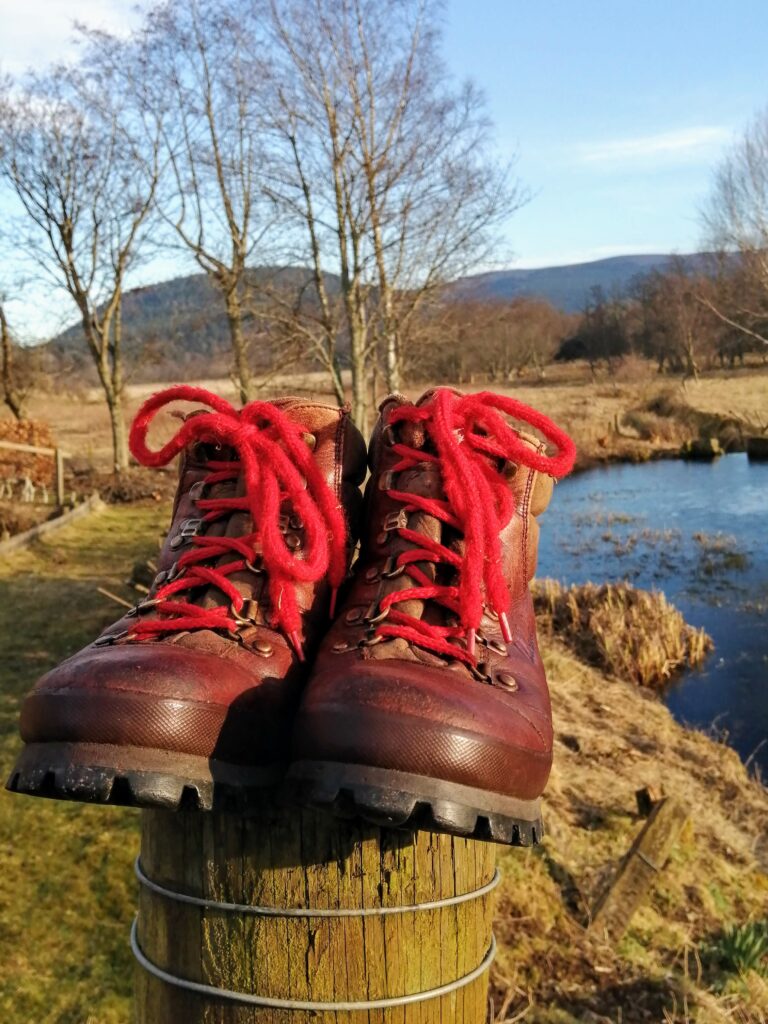 Ballater Walking Festival 2022 is from the 21st – 27th May.
We are delighted to say that the Ballater Walking Festival will take place in May. The programme went live on January 10th, and many of our walks were fully booked by lunchtime! If the walks you want to go on are fully booked, please email jenny@walkballater.com with the names of walkers and the walks you would like to go on, and we shall try to accommodate you.
Although there are no restrictions regarding Covid, we ask that you do not come on the walks if you have covid symptoms or a positive test.
We have a great new programme. We have Professional Guides and volunteer leaders and helpers eager to show you around! This year we will provide transport for the linear walks. For the circular walks we ask you to use your own transport.
Walkers need to prebook each walk separately using our new online booking system. There will be no registration fee. Please do not send your bookings or any cheques by post. Each walk has a limited number of places, so please only book walks that you really want to do.
Please bring a small first aid kit for self-treatment of minor injuries and it would be useful to have face masks, hand sanitiser, and disposable gloves. Also bring a pen to complete the waterproof 'in case of emergency' (ICE) card, which you will be asked to complete at the start of your first walk. The ICE card should be put in the top of your rucksack, and you can also speak to the leader or a helper should you wish to give further information.
Do not forget that our climate in May can be very changeable, from freezing to roasting and anything in between! Please dress accordingly and pack your rucksack with extra gear as required. Do not forget to bring water, hot drinks, snacks/lunch, gloves, woolly bunnets, spare socks, sun hats, sunglasses, sun-cream, walking poles and £5 in coins for car parking. The leader has the authority to shorten, change or abandon any walk in the case of bad weather or dangerous terrain such as high rivers or waterlogged bogland.
There is a programme of evening entertainment on Saturday, Sunday, Tuesday and Friday, and we hope that on the other evenings you will go out and meet some of your new aquaintances in Ballater.
We look forward to welcoming you to the 2022 Ballater Walking Festival.
The Committee
Carole Nicoll, Catherine Watt, Jenny Macmillan and Jean Peacock
PS. The dates for next year are the 3rd to the 10th of June 2023.